Get the 10 Essentials to Live a Full Life!
Life Lessons You Should Have Learned Sooner
You'll wish you're younger self had this book.
I've put together 10 life lessons that everyone should know, no matter how old you are, and for one reason…
These life lessons will help you build a platform for your future that will give you less stress, more time, and more options every day in your life.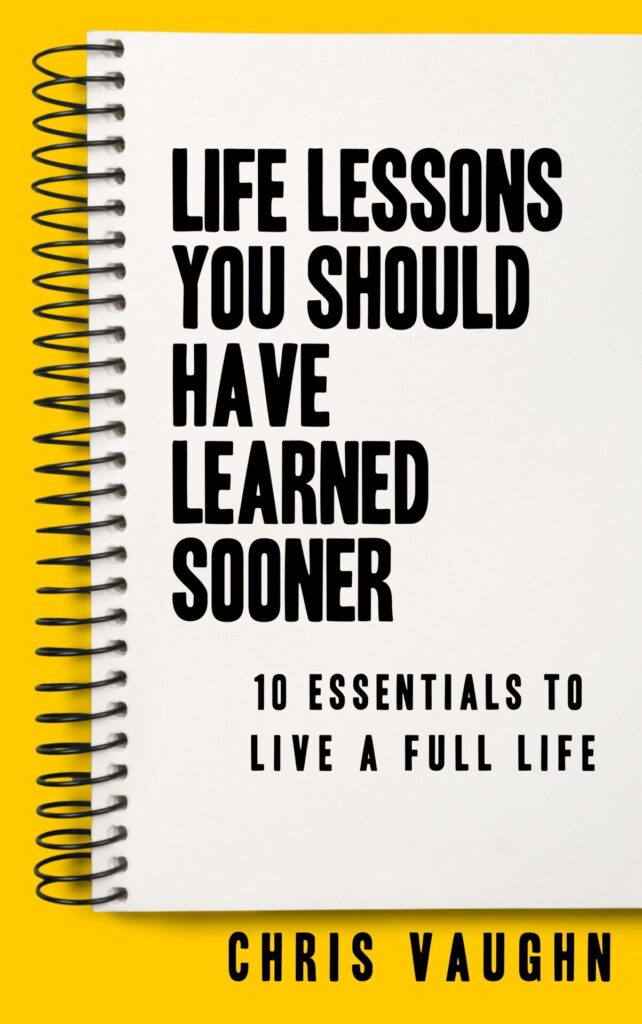 Some of the strategies revealed…
What You Will Learn:
The #1 thing that causes regret and how to remove it's power.How failure can be your greatest asset.The financial skills that wil help you begin to build wealth.How to determine your priorities.One practice that helps your life above all others, that has health benefits and gives you hope for the future.
Enter your email below now to get instant access to 10 Life Lessons You Should Have Learned Sooner…
We process your personal data as stated in our Privacy Policy. You may withdraw your consent at any time by clicking the unsubscribe link at the bottom of any of our emails.
© Chris Vaughn Communications. All Rights Reserved.