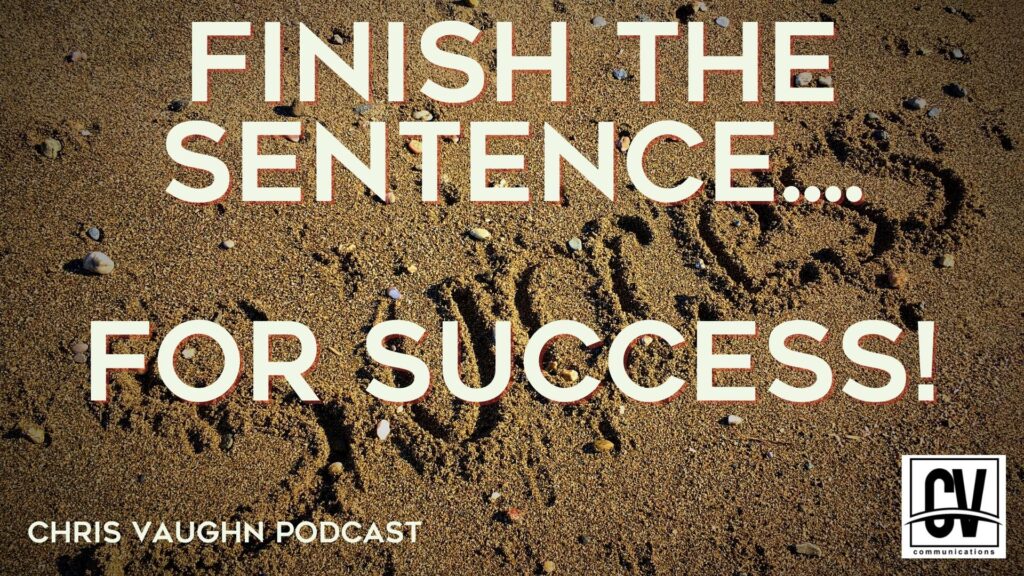 Do you need to breakthrough mindsets that limit you?
Are you finding there are limits in your life that are holding you back?
Most, IF NOT ALL, of those limits start with the sentences we make about our abilities, resources, and even opportunities…
So in this Podcast… learn how to FINISH THE SENTENCES that birth SUCCESS in your life!
Chris